Carlos Campos, President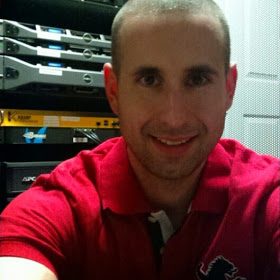 With twenty-five years of hands-on computer and networking experience, Carlos Campos is a leader in the local IT industry. He began his career as a sales associate and computer technician and rose to senior-level positions as a network consultant, engineer and administrator.
Carlos' passion for the field inspired him to join R&B IT solutions in 2008. In just six short years the company has gained an unparalleled reputation for expertise and customer service. Carlos has assembled a dedicated and talented team of technicians and consultants at R&B, who have been praised time and again for their problem-solving abilities and straightforward, cost-effective approach.
It is because of Carlos' commitment to building trust and delivering excellence that R&B has a long roster of satisfied customers. Poised for growth, Carlos and his team look forward to welcoming aboard new clients and continuing to service their many long-standing partnerships.
Our Engineers
With over 30 years of combined customer service and information technology experience, R&B's Engineers have seen and fixed a lot of issues. From rectifying issues over the phone in the 90's, to logging into someone's desktop remotely today, or using the old fashion "site visit", we know how to troubleshoot and fix problems.
Our engineers have had and continue to engage in advance technology training. They never stop learning; degrees, certifications and hands on experience being their rewards.