Server Virtualization Solutions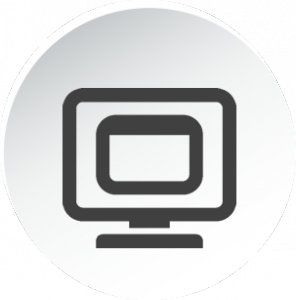 Though virtualization has been a techie buzzword for more than a decade, many small businesses still aren't sure how and why it can work for them. There are, in fact, many reasons to jump on the virtualization bandwagon, and we at R&B IT Solutions can help you navigate the transition and get the most out of the available technologies.
In a nutshell, server virtualization seeks to convert one physical server into multiple virtual systems. Though the concept itself can be difficult to envision, the advantages to your business are tangible.
Server virtualization conserves space through consolidation of physical hardware; it reduces redundancy and prevents companies from having to purchase back-up hardware; and it allows for improved monitoring, troubleshooting and disaster recovery. Just in case these benefits aren't enough, virtualization also allows for flexibility when it comes to future growth, a simplified storage and archiving system, and ease of migration from one virtual machine to another. We neglected to mention it saves energy (aka dollars), and it's fast.
Virtualization truly is the wave of the future, and we at R&B are here to help you put this cutting-edge technology to work for your business.
Our Approach
Let's sit and talk about your network.
---
What this means in plain English
With R&B IT Solutions managing your Server Virtualization Solutions you can expect:
Better performance
Increased reliability
Overall improvement in your business productivity